Dream to Fly Planetarium Show
Thursday, September 14, 2017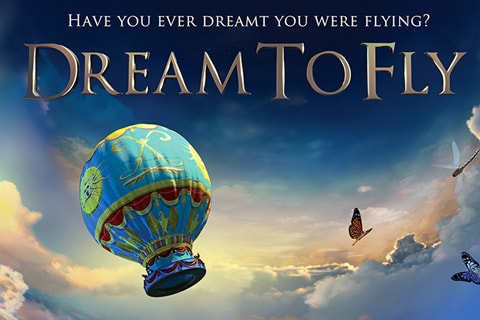 People have always wanted to fly. From ancient myths of the phoenix and the flying carpet to legends of flying gods and dragons, humans have treasured the dream to fly like the birds. The ancient Chinese achieved flight of a sort with their kites, and Hindus believed in vimanas carrying warriors through the skies. Artist and visionary inventor Leonardo da Vinci sketched out his dreams of flight by mechanical means, and kept the dream alive. The history of flight is a story of innovation and discovery, through the achievements of the Montgolfier brothers and their balloons to Louis Bleriot, Otto Lilienthal, and the Wright Brothers, who pioneered powered flight. The use of planes in both wartime and peacetime is woven into the history of the 20th century. Today, we use amazing jets to fly around the globe. Our ultimate goal -- the stars -- is now part of humanity's ancient visions of flight.
Delta College Planetarium & Learning Center
100 Center Avenue

Bay City
,
MI
48708
USA
Phone: 989-667-2260
Website:
Click to Visit
Other Dates For This Event
Contact
Delta College Planetarium

Phone: 989-667-2260
Website: Click to Visit

Cost
$7/Adult; $5/Seniors, Kids, Delta Students, Mil.
Save this Event
iCalendar
Google Calendar
Yahoo! Calendar
Windows Live Calendar
Share this Event
Email to a Friend
Categories