Perseus & Andromeda / Orion Planetarium Show
Saturday, October 14, 2017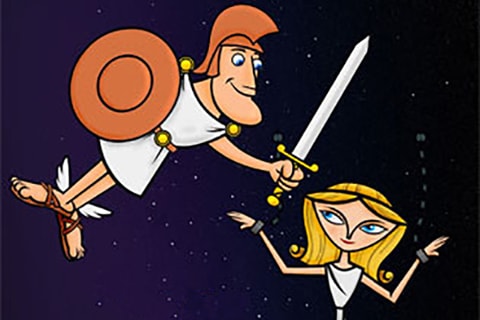 Perseus & Andromeda -
The classic Greek story of the King and Queen, their Princess, the Monsters, AND the Hero who saves the day. The show is a fun-filled retelling of the tale of the beautiful but unfortunate princess Andromeda, who in divine punishment for her mother's bragging, is sacrificed to a sea monster—and rescued by the Greek hero Perseus. Features many of the most famous constellations of autumn including Pegasus, Cassiopeia, Cepheus and Cetus.
Orion -
Legends takes an imaginative look at the great stories and legends about Orion, the great hunter and constellation of the winter sky. It's ideal for family audiences and younger viewers. Greek mythology will never seem the same once you've seen this fun-filled production.
Delta College Planetarium & Learning Center
100 Center Avenue

Bay City
,
MI
48708
USA
Phone: 989-667-2260
Website:
Click to Visit
Other Dates For This Event
Contact
Delta College Planetarium

Phone: 989-667-2260
Website: Click to Visit

Cost
$7/Adult; $5/Seniors, Kids, Delta Students, Mil.
Save this Event
iCalendar
Google Calendar
Yahoo! Calendar
Windows Live Calendar
Share this Event
Email to a Friend
Categories