The Zula Patrol Planetarium Show
Wednesday, August 01, 2018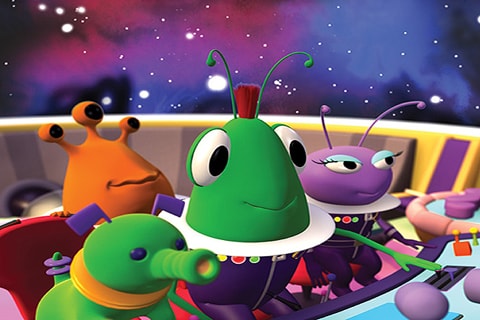 From the far reaches of outer space, from the bright orange planet Zula, comes The Zula Patrol! Based on the NBC Saturday Morning TV series The Zula Patrol. The stalwart heroes of the Zula Patrol are on an expedition collecting samples of weather for scientist Multo's research -- using their loyal pet Gorga's ability to collect and bottle all kinds of weather. But when the Zula gang inadvertently hurts Gorga's feelings, he decides to leave Zula and find another planet to live on. Interplanetary villain Dark Truder then tricks Gorga into stealing the weather from other planets - part of his latest nefarious scheme to rule the universe. Join the Zula Patrol on the expedition as they tour our solar system trying to find their loyal pet Gorga. In the process, you will learn about different types of weather on Earth and the other planets as well as the similarities and differences between both. Don't miss the surprise at the end!
Tickets go on sale one hour before showtime.
Delta College Planetarium & Learning Center
100 Center Avenue

Bay City
,
MI
48708
USA
Phone: 989-667-2260
Website:
Click to Visit
Other Dates For This Event
Contact
Delta College Planetarium & Learning Center

Phone: 989-667-2260
Website: Click to Visit

Cost
$7/Adult; $5/Seniors, Kids, Delta Students, Mil.
Save this Event
iCalendar
Google Calendar
Yahoo! Calendar
Windows Live Calendar
Share this Event
Email to a Friend
Categories