Mysteries of the Great Lakes Planetarium Show
Saturday, February 17, 2018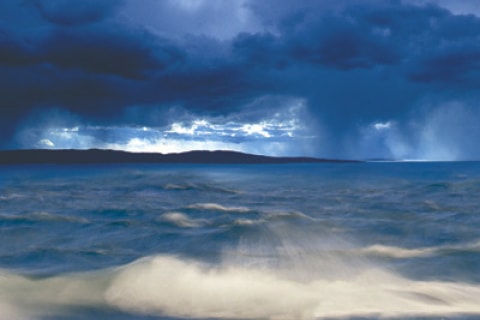 All across the Great Lakes basin, there is a renewed interest in the health of the lakes, and an increased awareness of the importance of this fresh water resource to the social and economic vitality of North America. Dubbed 'inland seas' by early European explorers, the Great Lakes have some of the most spectacular wilderness scenery on Earth, and a fifth of all the planet's fresh water. It takes a drop of water nearly 400 years to travel from the headwaters of Lake Superior to the edge of Lake Ontario. Along the way, the water passes by towering cliffs dotted with early Native American pictographs, caribou and moose grazing on the shores, over giant prehistoric sturgeon lurking among thousands of shipwrecks and past nearly 40 million people who live along the more than 10,000 miles of coastline. It is a dramatic journey through some of the most spectacular scenery in the world. The film includes the talents of iconic Canadian singer/songwriter Gordon Lightfoot and is narrated by Canadian actor, Gordon Pinsent.
Delta College Planetarium & Learning Center
100 Center Avenue

Bay City
,
MI
48708
USA
Phone: 989-667-2260
Website:
Click to Visit
Other Dates For This Event
Contact
Delta College Planetarium

Phone: 989-667-2260
Website: Click to Visit

Cost
$7/Adult; $5/Seniors, Kids, Delta Students, Mil.
Save this Event
iCalendar
Google Calendar
Yahoo! Calendar
Windows Live Calendar
Share this Event
Email to a Friend
Categories